Tour Rick's new studio on CBR!
By John on Dec 28 2006
Conan O'Brien says the nice about Rick Remender
By John on Dec 01 2006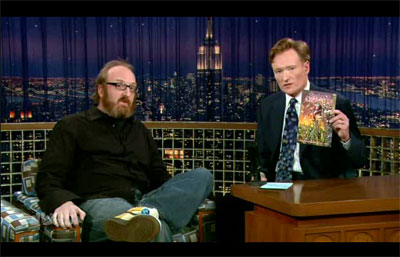 Brian Posehn was on the Conan O'Brien show this past Thursday talking about The Last Christmas trade. During the segment Conan gushed more than once about Rick's artwork. Click on the above image to watch the segment via Youtubeor buy the trade @
Amazon.com
.
Some color pages from the issue of What if? I wrote.
Cover art by
MARKO DJURJEVIC
Page art by
DAVE WILKINS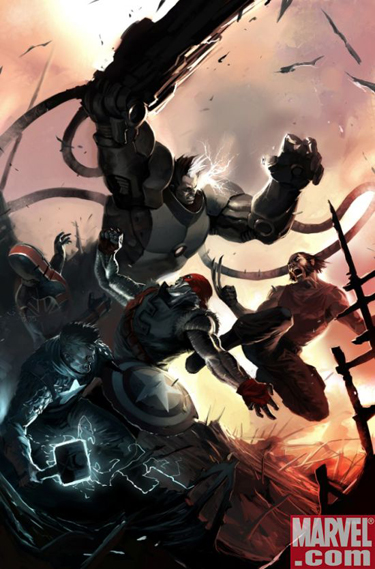 A fan from Germany sent this--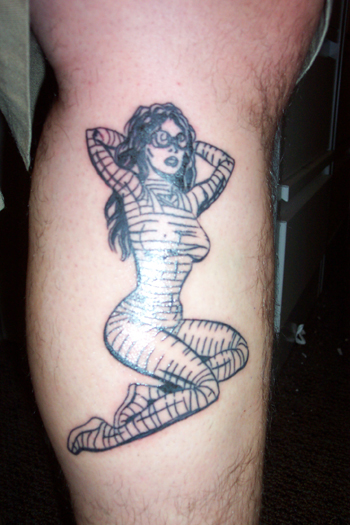 And yet another one of my silly characters becomes a tattoo. Doll from Doll and Creature art by John Heebink.
LAST CHRISTMAS MAKES AMAZONS TOP TEN OF THE YEAR
LAST CHRISTMAS makes amazons top ten of the year!

Written by Brian Posehn (Mr. Show, Comedians of Comedy) and Gerry Duggan with pencils by yours truly and inks by the legendary Hilary Barta how can you go very wrong? Very proud of the drawerings in this here book so you should buy ten and use them as gifts.




I've been itching to chat about this for a while now, and even though I can show any of the pages or cover art yet, I wanted to give a preview of one of my upcoming new projects. In 2007 Dark Horse Comics will release my first creator-owned superhero series, The End League, with artist and co-creator Mat Broome. For me, The End League is a project where I can do everything I've ever wanted to do with superheroes. A merging of The Lord of the Rings and The Dark Knight Returns, The End League follows a cast of the last remaining supermen and women, all familiar archetypes, as they embark on a desperate and perilous journey through a world dominated by evil, in hopes of locating the one remaining artifact that can save their world-- the Hammer of Thor.

Click Image for full article and tons more art--
Fear Agent vol. 2 cover art by Jerome Opena and colors by John Rauch.


Click the image for bigger view.
Getting settled into our new house in Portland. The rain has just started but otherwise I'm happy as a pig in shit. Really great city. My comics are late as fuck. I'm neck deep in a treatment for a new video game at EA based on an outline by Warren Ellis. Having fun with it.

Trip to Hawaii reminded me to take it easy and not to work so much. I was burning myself out these past two years, best to slow everything down a bit.
Hawaii removes my desire to kill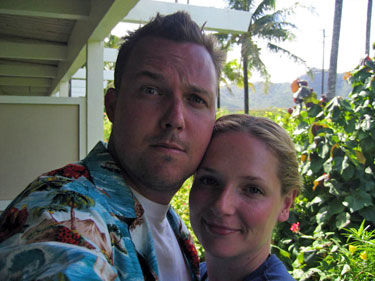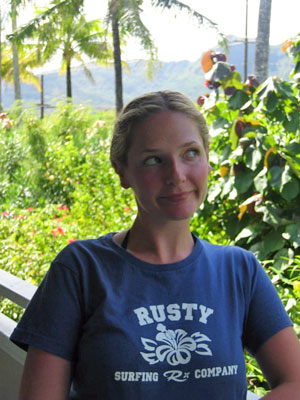 On a long needed vacation. It's an odd feeling to not be completely overrun and exhausted. I have three scripts due so I hope I don't get too used to it.
Back home on Friday and then we move from San Francisco to Portland. Look forward to the change.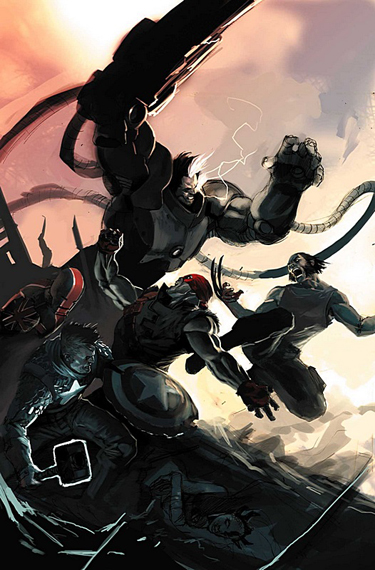 WHAT IF? X-MEN AGE OF APOCALYPSEWritten by:
RICK REMENDER
Penciled by:
DAVE WILKINS
Cover by:
MARKO DJURJEVIC
What if Legion killed Magneto and Xavier? With no leader to create any incarnation of X-Men to resist the onslaught of Apocalypse, the new world is a horrific finalized vision of Apocalypse's dream. On the dawn of the twenty-year anniversary of the murders of Magneto and Xavier, we follow a small group consisting of Earth's remaining heroes, led by Nate Summers as they stage a final offensive in an attempt to escape this twisted reality altogether.
32 PGS./Rated T+ ...
$2.99
<< Previous 1 2 3 4 5 6 7 8 9 10 11 12 13 14 15 16 17 18 19 20 21 Next >>